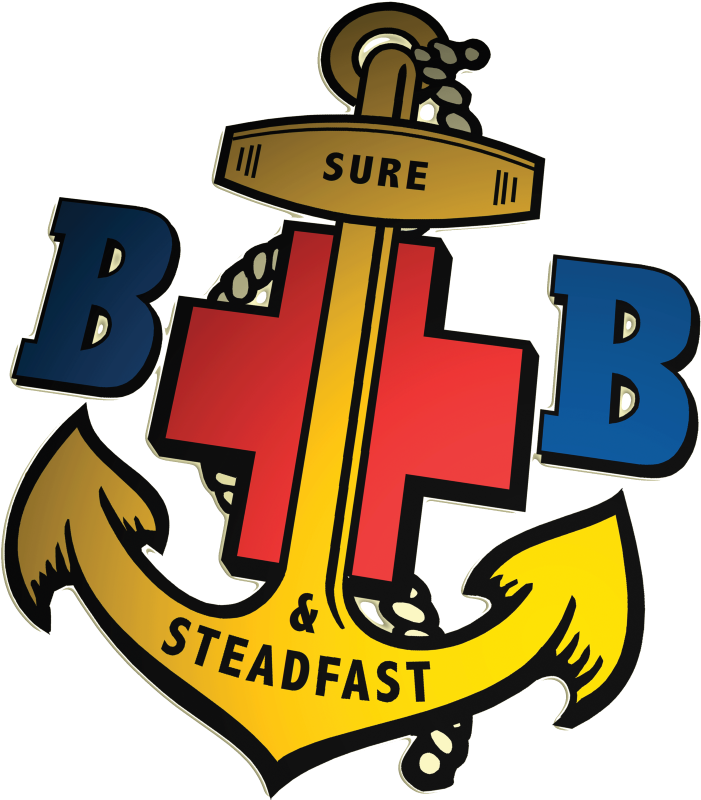 The object of the Boys' Brigade is the advancement of Christs' Kingdom among boys and the promotions of habits of obedience, discipline, self-respect, reverence and all that tends towards a true Christian Manliness
The First Randalstown Company of the Boys' Brigade is a Christian youth organisation which offers boys and young men between the ages of 5 - 18 a safe environment to let off steam.
Our Company consists of three sections:
Anchor Boys - They meet on a Wednesday night between 6.30 and 7.30 pm. On a typical Wednesday nights the boys can be found listening to bible stories, colouring in, playing games their particular favourite seems to be dodge ball or just having fun, fun and more fun. They have also had visits from the RSPB and the police.
Junior Section - The Juniors meet on a Wednesday night from 7.15 to 8.30 pm. As well as football, uni-hoc and other games the juniors can also be found playing bowls and chess.
Company & Senior Section meets from 7.30 to 9.30pm on a Wednesday night. The night starts with bible class, followed by drill and badge classes. The boys let off steam by playing football, cricket, dodge ball or a number of other games (always very enthusiastically). In addition to the normal Boys' Brigade awards we also run the Duke of Edinbrugh Award Scheme allowing the boys to obtain their Bronze, Silver and Gold awards through their participation in the BB.
New members are more than welcome and we would encourage boys to come along and try it for themselves.
Motto of the Boys' Brigade - Sure and Stedfast
1st Randalstown - Boys' Brigade
Meeting Times
Anchor Boys - Ages P1 - 8
Wednesday Nights 6.30 - 7.30 PM
- - -
Junior Section - Ages 8 - 11
Wednesday Nights 6.30 - 7.30 PM
- - -
Company Section - Ages Yr.11 - 14
Wednesday Nights 7.30 - 9.30 PM
- - -
Senior Section - Ages Yr.14 - 18
Wednesday Nights 7.30 - 9.30 PM
Randalstown OC Girls' Brigade
Meeting Times
Tiny Tots - Ages 3 - 5
Thursday Nights 6.15 - 7.15 PM
- - -
Explorers - Ages 5 - 8
Thursday Nights 6.15 - 7.15 PM
- - -
Junior Section - Ages Yr.8 - 10
Thursday Nights 7.15 - 9.00 PM
- - -
Senior Section - Ages Yr.10 - 13
Thursday Nights 7.15 - 9.00 PM
- - -
Brigaders - Ages Yr.14 - 18
Thursday Nights 7.15 - 9.00 PM
The aim of the Girls' Brigade, being a Christian international and interdenominational organisation, is to help girls become followers of the Lord Jesus Christ and through self control, reverence and a sense of responsibility, to find true enrichment of life
Randalstown OC Girls' Brigade meets on a Thursday evening. Our session begins in September and finishes in March
Ages range from Tiny Tots, aged 3-5 yrs and Explorers aged 5-8 yrs who meet from 6.15 pm until 7.15 pm to Juniors aged 8-10 yr, Seniors aged 10-13 yrs and Brigaders aged from 14-18 yrs who meet from 7.15 pm until 9.00 pm each Thursday evening. Tiny Toys must be 3yrs before they start in September, all other ages are reckoned on the 1st of July
Our activities are varied and the programme is made up of four sections - Spiritual, Physical Educational and Service
Motto of the Girls' Brigade - Seek, Serve and Follow Christ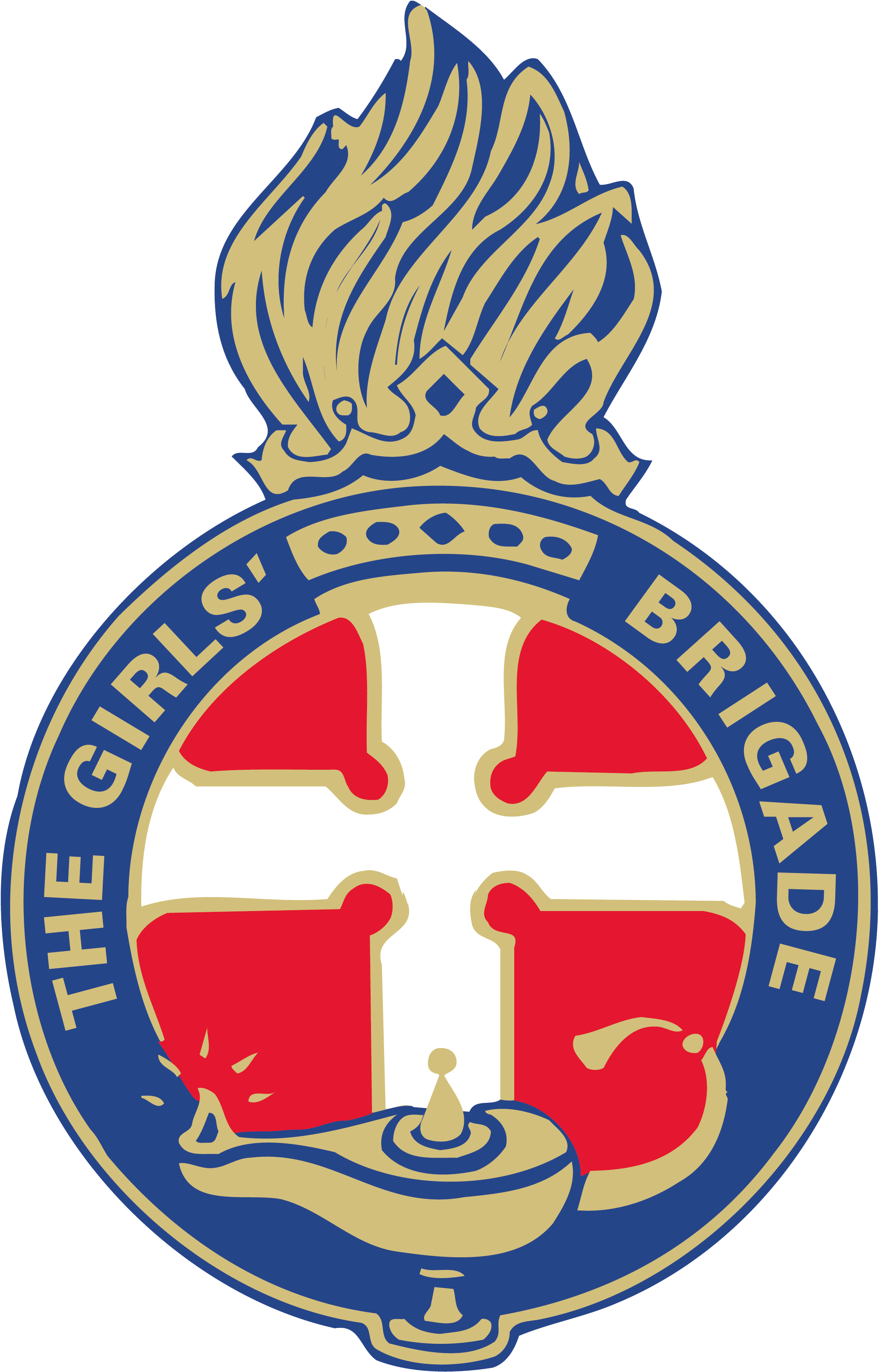 The Children's Youth Club meets once a month from September until March for children in P4 to P7. Each night has it's own theme and is packed full of fun and entertainment.
We meet from 6.30 PM until 8.30 PM and it costs £1 / child. All children need to register on their first night at the club. A small tuck shop is also available each night.
Child Protection is very important to us, and all activities are supervised by adults throughout the night.

Children's Youth Club
Meeting Dates
8th September - Fun with Drums
13th October - Saint John Ambulance
10th November - Coaching 4 Christ
1st December - Christmas Outing
12th January - Hip Hop, Dance & Fitness
9th February - Casey's Creatures
9th March - Kite Making with Go Fly Your Kite
Oasis Youth Fellowship
Meeting Times
1st and 3rd Sunday of the Month
September until March
- - -
Remember your Creator in the days of your youth, before the days of trouble come and the years approach when you will say, I find no pleasure in them
Ecclesiastes Ch. 12 verse 1
As Scripture encourages us all to meet together, it is important that the youth of our Church also have the oppurtunity to meet together in fellowship, for an oppurtunity of fun and Bible Study
We normally run Youth Fellowship on the first and third Sunday of the month and a normal evening lasts from 7.15 PM to 9.15PM. During each evening we try to split the time into two parts. The first past is all about the young people getting to know each other through group games, hot chocolate and other fun activities. The Second part is about getting to know Jesus through Bible talks, media clips, Bible discussions, dramas and various other things.
Another part of the Youth Fellowship is taking young people away on trips. Some of the trips planned for this academic year are a presbytery event called Hi Def Zones night in November, ice skating during the Christmas Holidays and a weekend away in the New Year.
If you are between the ages of 11-18 please feel free to come along and join us as you would be most welcome.
Train up a child in the way he should go; even when he is old he will not depart from it
Proverbs Ch.22 verse 6
Sunday School runs during the church for children aged 4-11. The purpose of Sunday School is to provide an environment for young people to learn more about God and to grow in their understanding of His word. The aim of Sunday School is that all yount people will to know Jesus as their Saviour.
Everyone meets together for a time of praise and prayer to start the sessions before splitting into two large groups. Reception to P3 meet as a group downstairs and the P4-P7s meet upstairs. Each group follows a programme created by organisations such as Scripture Union and tailored for the group.
Each session covers a particular theme such as 'God's Power'. The young people learn more about God's word through a variety of activities including stories, games, crafts, quizzes, prayer and memory verses.
Sunday School
Meeting Time
10.30. AM to 11.15 AM
September until March
- - -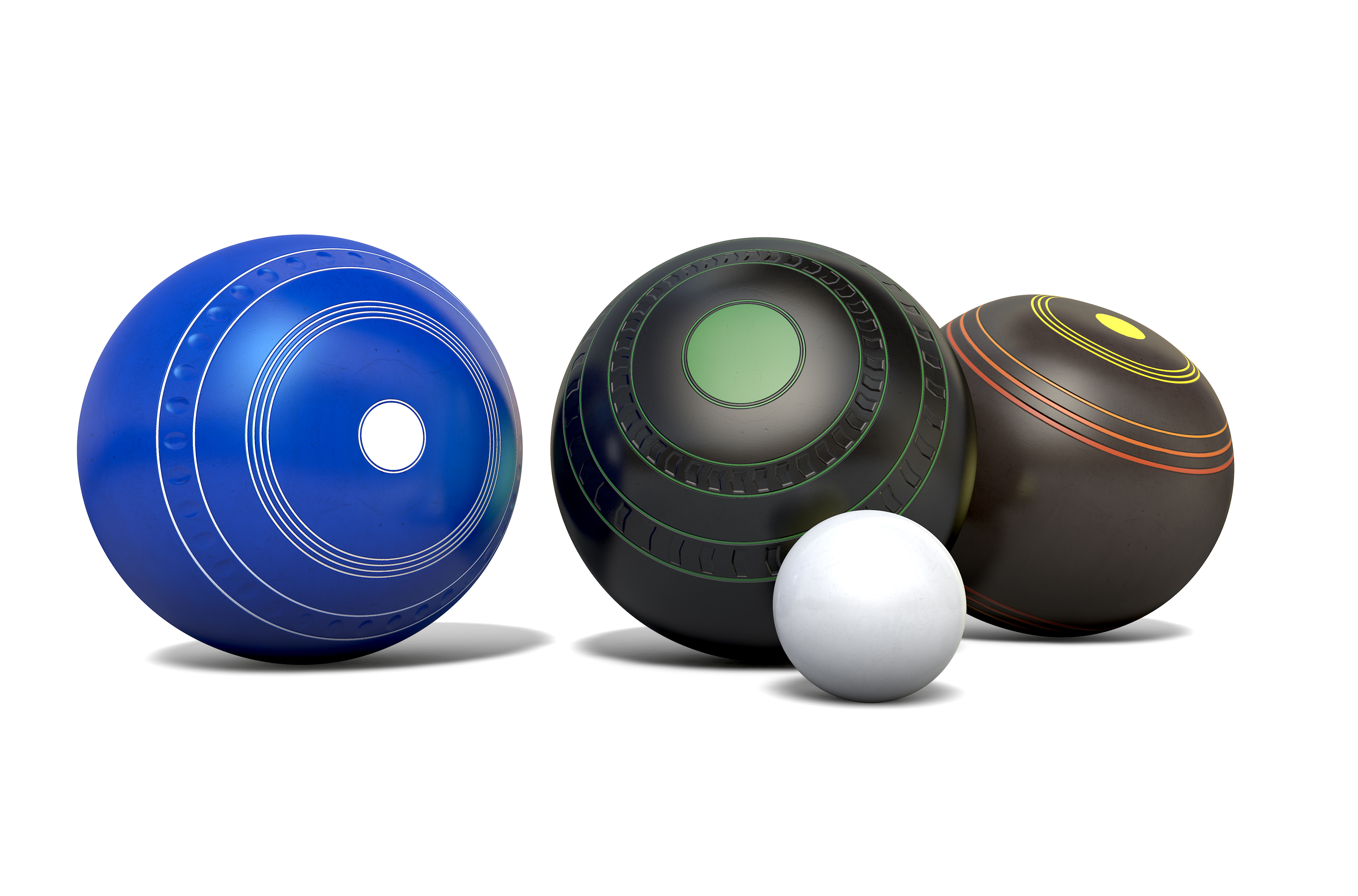 Bowling is great fun, but just like the Bowl, I'm biased.
The Church bowlers meet twice on Mondays, always in the Upper hall, in the afternoons between 2-4 and in the evenings between 7.30 and 9.30. If you are interested in bowling, whether you have never played or just retiring from the professional circuit you will be made most welcome at either of these sessions.
The Afternoon session is more about good fun and enjoyment, while the evening session is when the serious game playing faces must be donned for some serious game playing!!
The Club also compete at other churces within the the Local leagues and have a number of special events throughout the year to add into the calendar.
Randalstown OC Bowling Club
Meeting Times
Afternoon Fun Bowls
Monday Afternoon 2 - 4 PM
- - -
Club Practice Night
Monday Nights 7.30 - 9.30 PM
- - -
Helping Hands
Meeting Times
Last Tuesday of the Month
7.30 - 8.30 PM
- - -
And let us consider one another to provoke unto love and to do good works
Hebrews Ch.10 verse 24.
Helping Hands is a group of Ladies who gather once a month for fellowship in the Lower Church Hall, and spend much of their free time producing craft items, either for sale to raise funds or to be sent out as a practical demonstrations of God's love for His people.
Helping Hands supports the work of Ruth McKee in Arequipa, Peru as she seeks to help those with physical disabilities and to share the Gospel and the saving love of Jesus with them. The Seamans' Christian Friend Society, The Smiles Foundation, The Joy Foundation and many friends from local churches involved in outreach abroad are just some of those helped and supported by the work carried out over the years by the Ladies of Helping Hands.
It's always a busy start to the year when we return in September, as the first meeting is our chance to stock up on items needed for packing the shoeboxes or Operation Christmas Child. O.C. in general and Helping Hands in particular are faithful supporters of this worthwhile outreach. A variety of knitted and crocheted items are availabe to include in the shoeboxes, ranging from hats, scarves and mittems to handbags, hair accessories and puppets. These will be sent to children all over the world.
We welcome requests for shawls, scarves or rugs. If you have any enquiries about the group or would like to request a prayer shawl please contact Evelyn via email.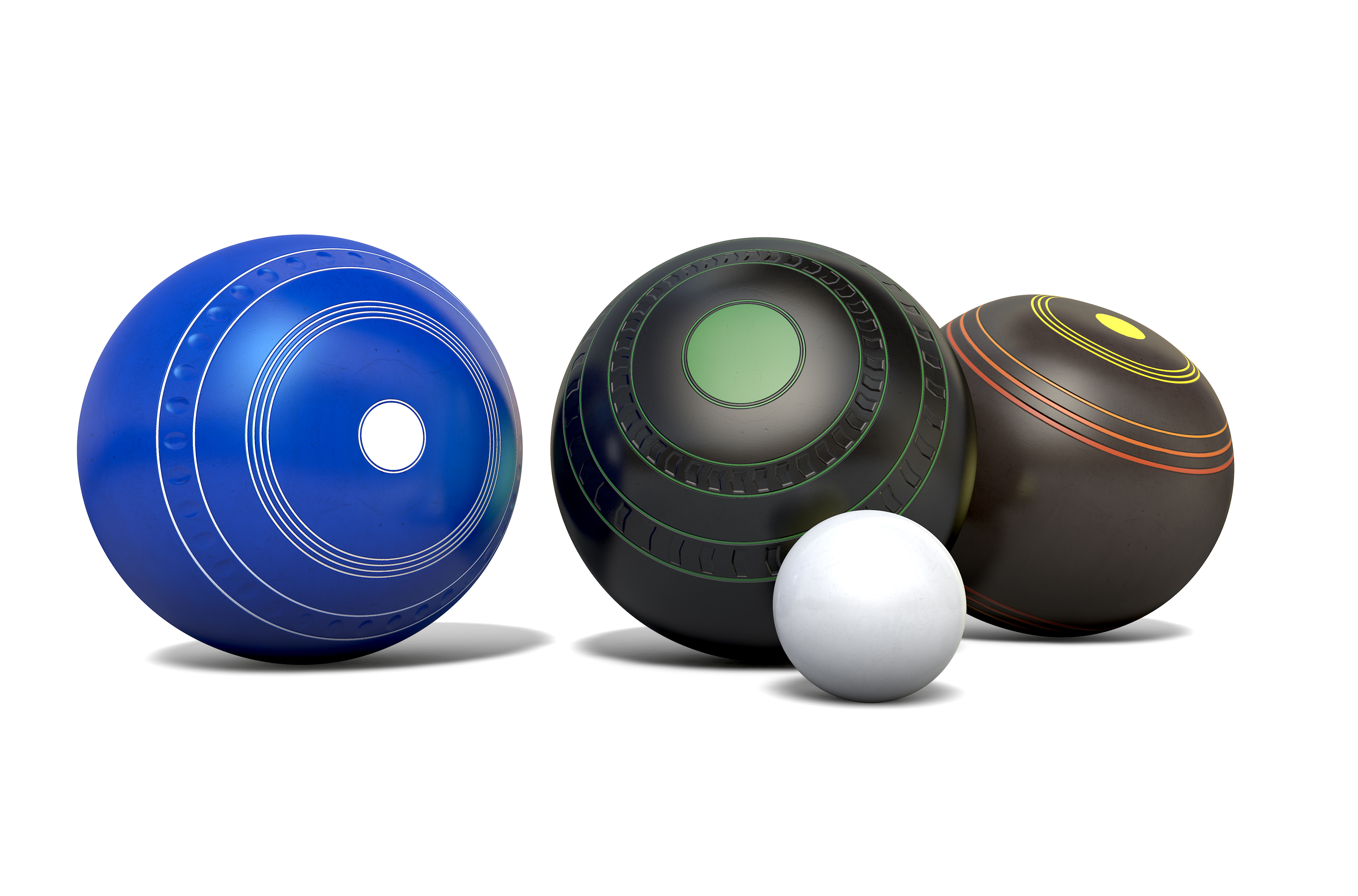 As iron sharpens iron, so a friend sharpens a friend.
Proverbs Ch.27 verse 17
The group meets on the 1st Thursday of each month from September to May, with the exception of January. We commence at 2.30 pm with Afternoon Tea and have a varied programme covering topics of interest both secular and sacred, also outings and Christmas Dinners.
A warm welcome is extended to all in the retired age group both male and female to join with us. Transport can be arranged if necessary.
Friendship Group
Meeting Times
1st Thursday of the month
2.30 PM - 4.30 PM
- - -
Men's Fellowship
Meeting Times
Throughout the year
As Announced
- - -
The steps of a man are established by the Lord, when he delights in his way;
Psalm Ch.37 verse 23
The Men's Fellowship is an informal meeting of me for all ages to blow off steam, to relax and get to know one another within the church family. Regular meetings are held with different events over the calendar year, with everyone being made welcome, except of course - the womenfolk!!!.
All men are made most welcome, you do not have to be a member of the OC or of any church, but our meetings are held in a Christian context as the men of the church family meet to have fun and fellowship together.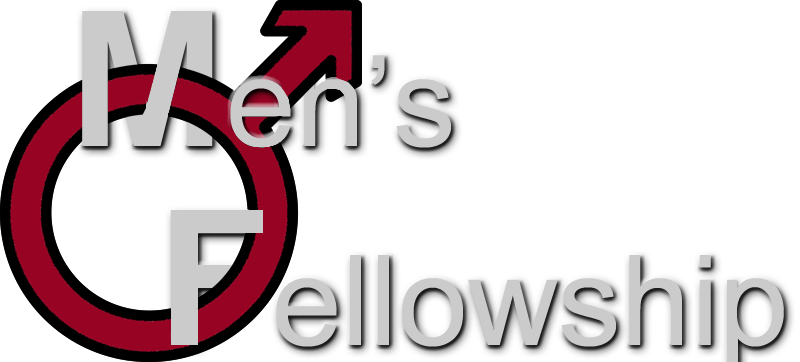 Blessed is she who has believed that the Lord would fulfill his promises to her!
Luke Ch. 1 verse 45
The P.W., or Presybterian Women, normally meets on the second Tuesday night of the month in the Church Hall with the purpose of -
Uniting the women of the Church in Dedication of their Lives in Jesus Christ and His service in the home, the workplace , the community and the Church:
Sharing in the mission of the Church at home and overseas through thought, prayer, and financial support, and
Providing a link with the women of other Churches in Ireland and throughout the world.
Presbyterian Women
Meeting Times
2nd Tuesday of the month
7.30 PM - 9.30 PM
- - -